News
11 Projects being implemented ...
Reaching 128 Natural Villages
3 Provinces in China
Benefitting:2,800,000 People
New Project:
Email:info@hppchina.org.cn
Media:xuanchuanbu@hppchina.org.cn
Grand Administration:juanziguanlibu@hppchina.org.cn
Partnership:hezuochouzibu@hppchina.org.cn
Tel: (86) 010-84480865
Tel:0871-65169035
Staff Representatives of Atlas Copco (China) Visit Project on Site
Source:互满爱人与人中国官方首页 Time:2017/3/3 View:
The water resources are very unevenly distributed in Liangshan prefecture, Sichuan province. According to Butuo Water Bureau's report the gap between water supply and demand is increasingly intensifying in Bori Village, due to over-used water pipes. Local residents are severely lacking clean drinking water and fundamental water facilities, such as public toilet, hand sink and bathroom, and the hygiene awareness of local people needs to be improved too.

In May 2016, Humana People to People started cooperation with Atlas Copco (China) Investment Co., Ltd. with a Rural Development project implementation in Bori Village. Project activities include:
Ø Construction of 1 water cistern and piping in the village;
Ø Building of 2 public toilets;
Ø Construction of 1 hand washing facility, 1 hot shower and a water heater in Eqing Primary school;
Ø 5 Village Action Groups established, each group includs 25-35 households;
Ø 8 student hygiene clubs established (one in each class) increasing health, hygiene and nutrition knowledge;
Ø 1 village training room established for providing village groups training in hygiene, sanitation and nutrition;
Ø Small egg-laying hens (that later will provide eggs) and vegetable seeds provided to the villagers in order to improve local people's nutrition condition

Atlas Copco started its brand CSR project 'Water for all' in 1984 and this project is now implemented in 39 countries, where Atlas Copco works. The projects are funded by donations from the company's employees which are matched 2:1 by the corporation.All donating staff are then eligible for a project on-sit visit.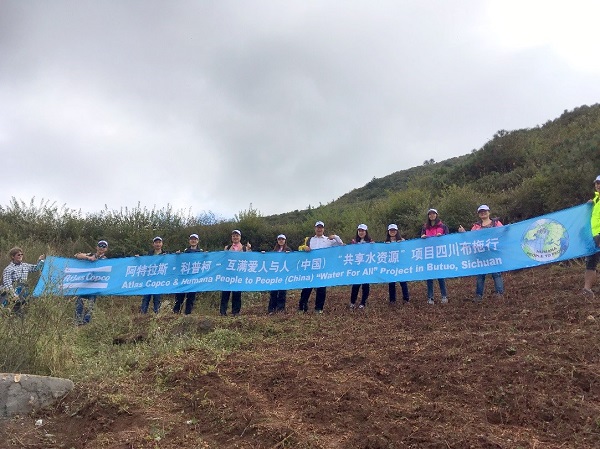 Delegation group visits the water source
On the 24th of September 2016, 11 donor staff representatives of Atlas Copco, who were randomly selected by the company's IT system, gathered at Xichang City, then later went to Bori village for project visit.

Humana People to people staff accompanied the representatives of Atlas Copco to the project site for a two days visit. The project visit included activities such as checking the water source and water cistern, paying home visits to beneficiaries, taking part in the cooking training for the villagers, visiting Eqing primary school where they interacted with both the school staff and students and also checking the recently constructed bathroom and hand washing facilities. The visitors paid a visit to two preschools in Butuo County and attended presentations by Humana People to People about "Pre-schools of the Future","Total Control of the Epidemic" (HIV/AIDS prevention) and "Rural Development Projects", furthermore a conclusion meeting for the visit.

From this two days' project visit, the partners understood local people's real living situation and at the same time they got deep understanding of Humana People to People's work concept/ethics. The two parties shared observations and suggestion during the conclusion meeting, and expressed their wishes for long-term cooperation in the future.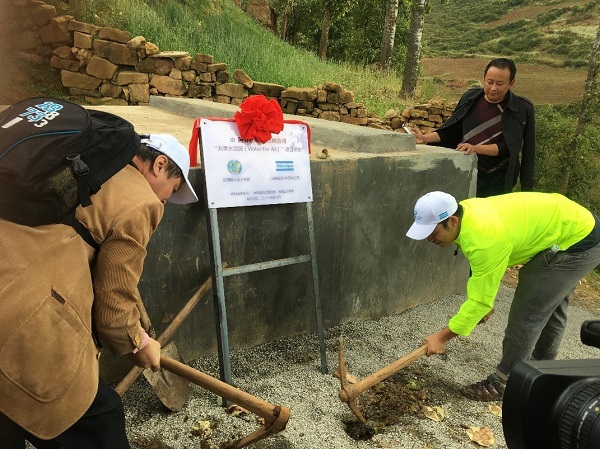 Delegation group joined the water cistern completion ceremony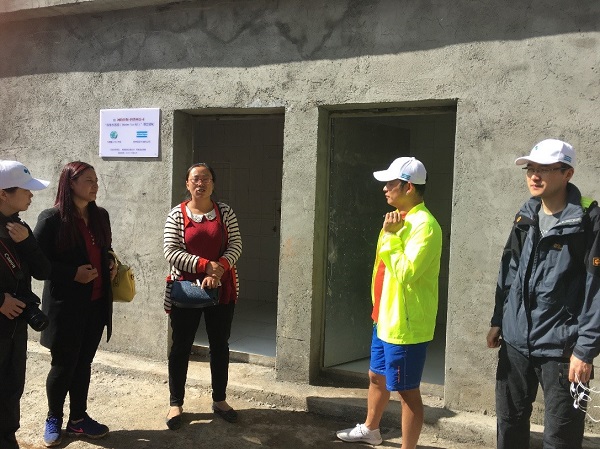 Delegation group and project leader at the bathroom with solar water heater in Eqing School- the bathroom was put into use in November 2016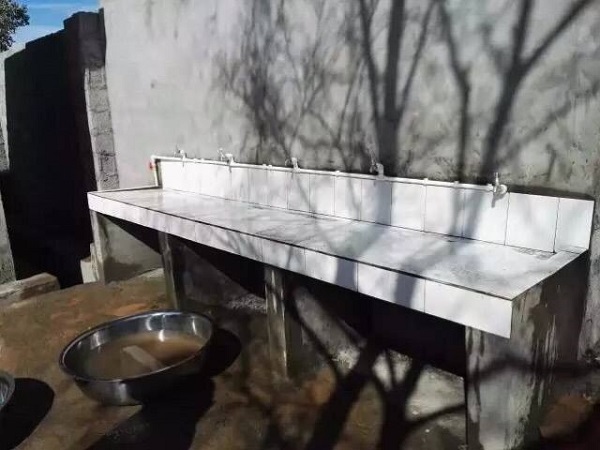 The hand-washing facility in Eqing School -the facility was put into use September 2016

Humana People to People welcomes donor's representatives' visits, which helps both parties to know each other's expectations better and finally improves our work

We sincerely appreciate the contribution from each staff member of Atlas Copco and quote the saying that "Uncountable drops of water finally make an ocean!"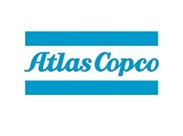 This project is funded by Atlas Copco (China) Investment Co., Ltd.
Content in this article reflects only the views of the authors and not those of the funder.
【Previous The First Yunnan International Forum on Rural Sustainable Early Childhood Education 】【Next An Interview with the Project Leader for "Farmers' Clubs" in Xundian County 】