Author: HUMANA PEOPLE TO PEOPLE Yunnan Representative Office Government Relations Official Yu Zaolan

In autumn wind and cold rain, an over 80-year-old man with white beard, wearing a dark brown thick cotton-padded cap and wrapped in a ragged and whitish long felt, an egg in his hand like an invaluable luminous pearl, stood silently with a far-reaching vision, waiting for the crowd walking towards him.
Because of the language barrier, we couldn't communicate with the elder. Luo Qinglin, a project staff explained to us: this was an egg just laid by the chicken the project offered, and upon our arrival, the elder specially comes back to his house to bring the egg here, and tells us that the chickens offered by the project are growing well and start to lay eggs now! I receive the egg from the elder, deeply touched, as if this contained different meaning from any ordinary one, and I fell very proud of our project staffs for their hard work!
A Gen Ri Ga, the project director, introduces to us that the elder is 86 years old, unfortunately, his daughter-in-law died the year before last, and the elder lives together with his wife and son, and his granddaughter attends preschool now.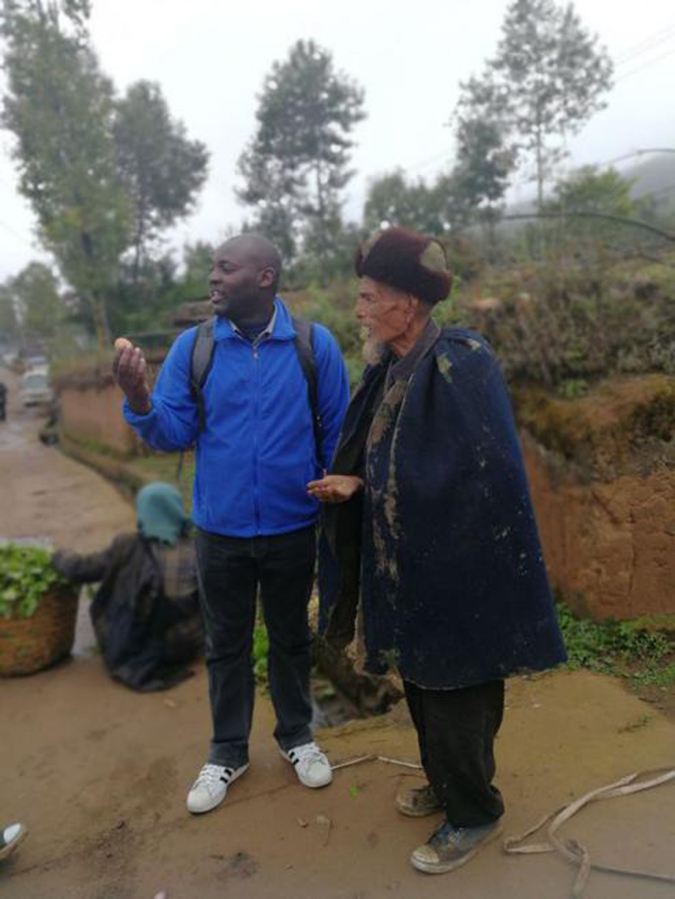 Because of long-term single dietary habit and lack of materials, children of Luo'en Village are developmentally delayed. In order to improve health conditions, the project offered 660 laying chickens and different categories of vegetable seeds to 110 households, trained villagers for cultivation technique of laying chickens, different egg-cooking methods and vegetable growing techniques and told villagers that only children could eat the eggs and the children should eat more vegetables for more nutrients.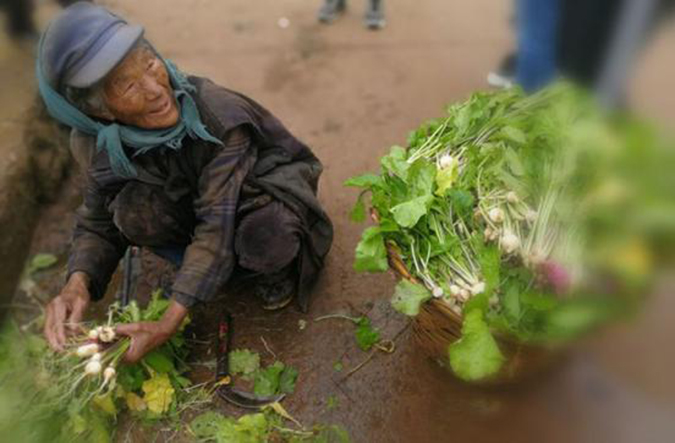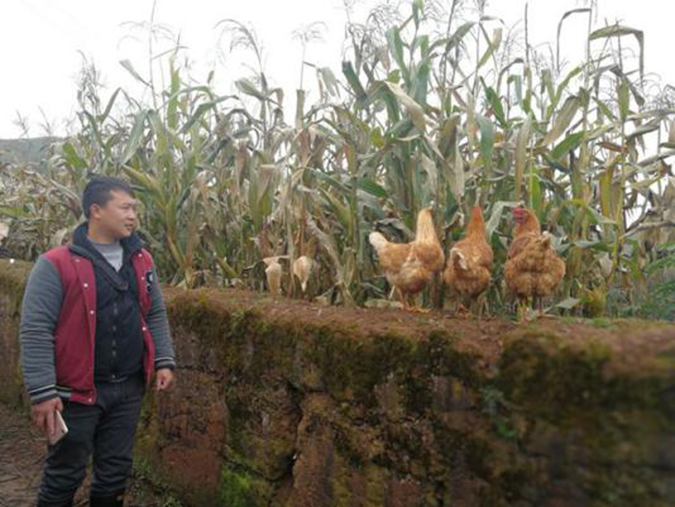 Just leaving from the elder, we see three chickens manly standing on the wall, and A Gen Ri Ga proudly introduces to us: they are the chickens from our project! After that every time we see a laying chicken and vegetable field, we would laugh and make a joke: it is Ri Ga's vegetable! It is Ri Ga's chicken!
About the Project:
Comprehensive Development Project of Kadoorie-HUMANA Sichuan Liangshan Yi Nationality Rural Community is funded by Kadoorie Charitable Foundation and launched by the Federation for Associations connected to the International HUMANA PEOPLE TO PEOPLE Movement (Switzerland) Sichuan Representative Office in association with Bureau of Poverty Alleviation and Immigration of Butuo County. The project covers 462 peasant households and 1802 villagers of Shougu Village and Luo'en Village of Le'an Township, Butuo County, and will exert development mode of HUMANA community and new mode of "Foundation + Government + Commonweal Organization" to take part in accurate poverty alleviation and improve income and living quality of local villagers.
The project is funded by Kadoorie Charitable Foundation.
The views expressed are those of the author and are not necessarily those of the donor.