Author: Agen Riga Project Leader

Luo'en Village, located on a mountain with an altitude of 2000-odd meters in Le'an Township, Butuo County, Liangshan Yi Autonomous Prefecture, has pleasant scenery and simple folk custom. As a location for former government of Le'an Township, Luo'en Village is the residence of 280 households and over 1100 villagers and a traditional village for Yi nationality.
Villagers dine on potatoes and buckwheat for three meals a day. As there is no tap water supply, villagers have to go to mountains or rivers to collect water. Moreover, river water turns turbid in summer and inadequate in winter, when it is miserable to collect water by walk against harsh wind in chilly winter.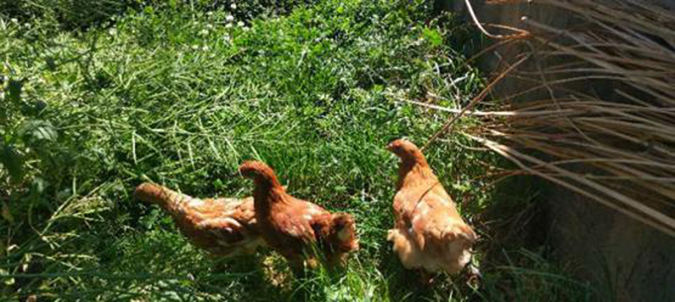 Chicks stocked outside
The elders in the village are conservative and lack good hygiene practices for no education background. Because of a lack of nutrients, the heights of over 70% of children in the village are below standard value. Meanwhile, due to low economic income, most young adults leave the village for work while only elders, children and some women unable to go out for special reasons stay. And some orphans whose parents are infected with HIV due to drug taking and die can only rely on grandparents, uncles and aunts for care.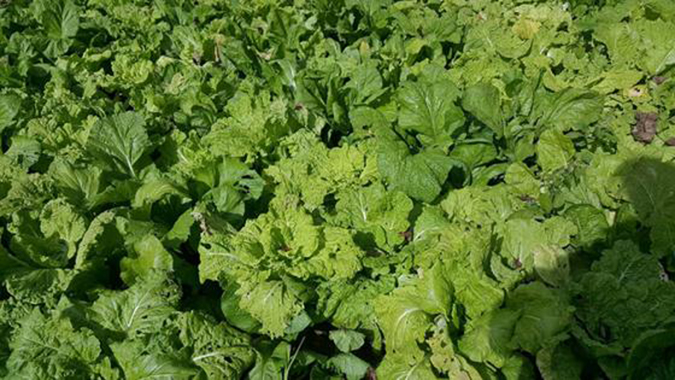 Well-growing vegetables
In March 2018, Comprehensive Development Project of Liangshan Yi Nationality Rural Community was launched in Luo'en Village, and has established villager action group and special villager action group, implemented knowledge trainings on children nutrition, hygiene and health, environment protection and drinking water safety, organized physical examination for 121 pre-school children and offered sanitation supplies and also provided vegetable seeds and laying chickens to 121 households that have children to improve children nutrition. Meanwhile, the Project has built an 80m3 water pool and a 20m3 water pool and connected the pipes to the households, ensuring safe drinking water for the village.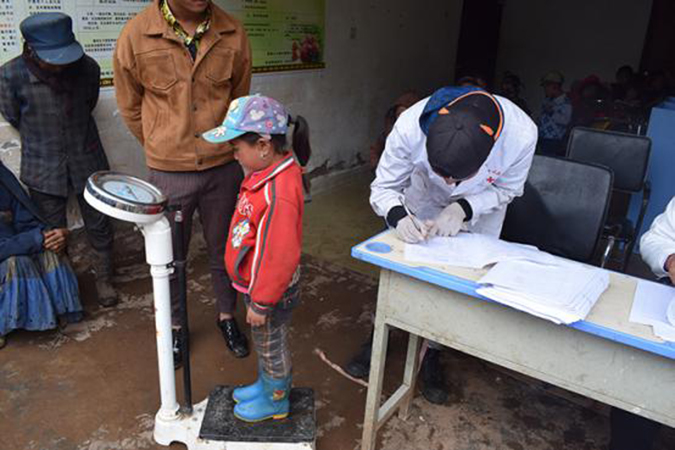 Children's physical examination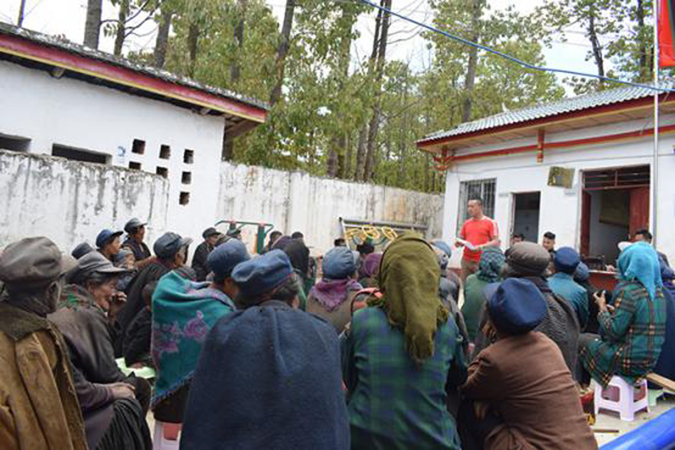 A Gen Ri Ga, the Project Leader, is conducting training in Shougu Village
As of September 2018, the Project had been operated for 5 months, and the environmental health of Luo'en Village has been improved significantly. Through continuous training of health and hygiene, villagers got to know the importance of infectious diseases, children nutrition and hygiene and health. Every household has access to clean drinking water, and children are able to eat fresh vegetables and personal hygiene and health conditions have been obviously improved.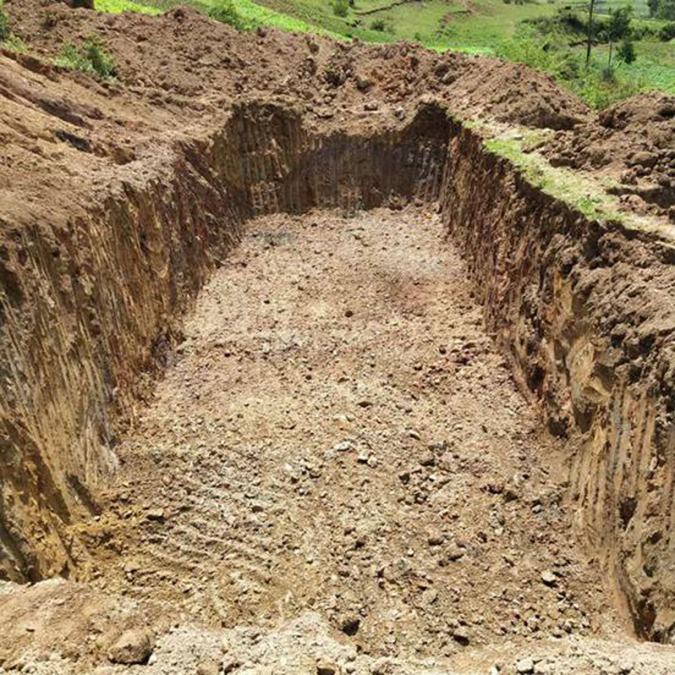 Excavation of water pool in Luo'en Village completed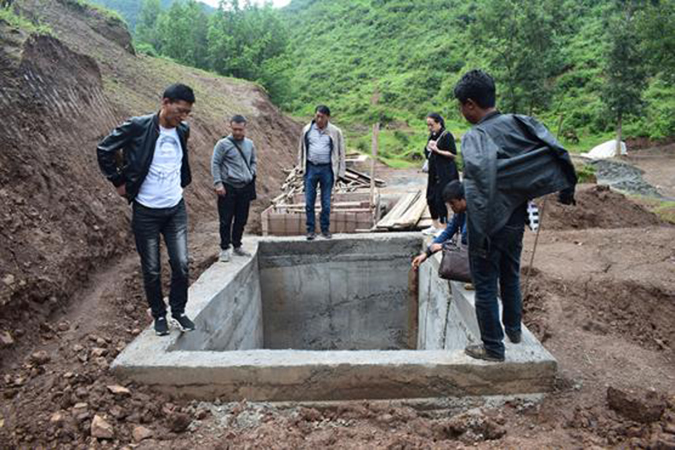 Hei Ri You Se from Water Affairs Bureau of Butuo County and A Gen Ri Ga, the Project Leader, supervising water pool construction and giving technical guidance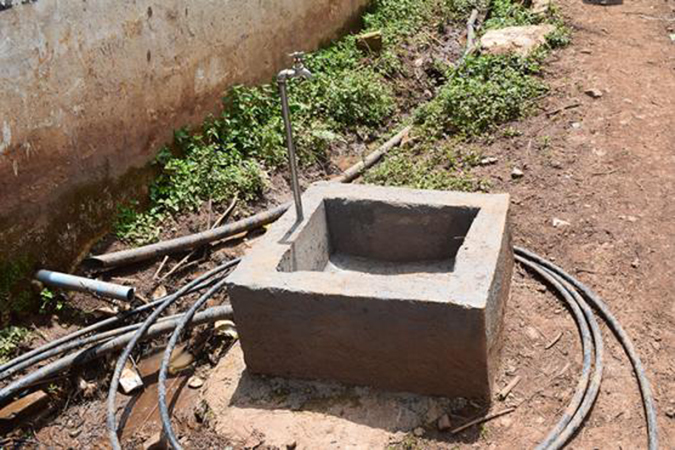 Family water pool
We believe that, through household visits and organizing training, our village will become cleaner and cleaner. Introducing new concepts will help us increase revenue, and through publicity of hygiene and health, disease prevention, nutrition knowledge, environment education and childcare knowledge, our Luo'en Village may become a moderately prosperous society sooner and later.
About the Project:
Comprehensive Development Project launched by the Federation for Associations connected to the International HUMANA PEOPLE TO PEOPLE Movement (Switzerland) Sichuan Representative Office in association with Bureau of Poverty Alleviation and Immigration of Butuo County. The project covers 462 peasant households and 1802 villagers of Shougu Village and Luo'en Village of Le'an Township, Butuo County, and will exert development mode of HUMANA community and new mode of "Foundation + Government + Commonweal Organization" to take part in accurate poverty alleviation and improve income and living quality of local villagers.
The views expressed are those of the author and are not necessarily those of the donor.