Written by: Project Coordinator of Puge Community Development Project Rihai Megazuo

A bowl of sweet dumplings elicited my memory of preschool children in Luomo village. The nuanced facial expression on their naive smiling faces imparted their confidence to life. Their toughness and optimism were not merely touching, but also impressive.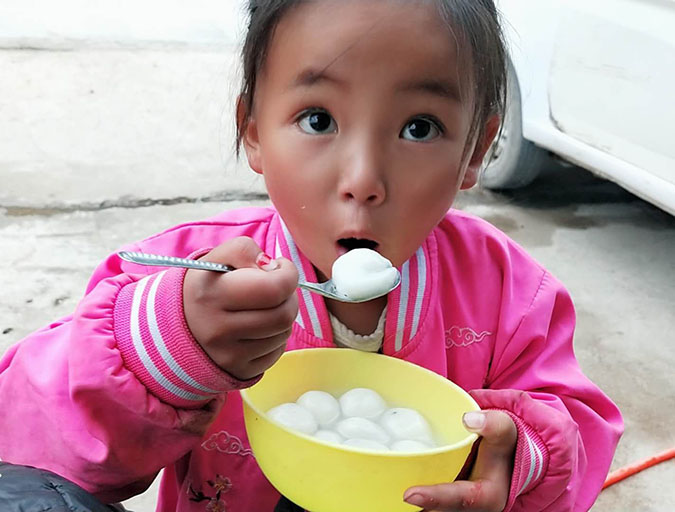 Sweet dumplings represent family reunion and harmony.
We decided to boil sweet dumplings as a meaningful gift to preschool children of Luomo village during Yi New Year with the hope that they and their family spent every day with happiness and harmony.
We planned not to use disposable utensils for responding to the environment protection and sanitation needs. Prior to the day, the teacher told children to bring their own bowls and chopsticks the next day.
I asked them if they had eaten sweet dumplings before prior to the cook. They all said yes.
I then added an ensuing question "what does a sweet dumpling look like and how does it taste"?
They were all silent. Some cocked their heads, some scratched their heads. They looked at one another without saying a word.
Meanwhile, the sweet dumplings were almost ready to eat. I then asked them to stand in a line and filled dumplings to their bowls. Each child could get ten sweet dumplings.
The round white sweet dumplings lay quietly in their bowls and the children were so hungry for them. The children whose bowls had dumplings started to find a place to enjoy their delicious dumplings.
However, several children did not rush to eat, but looked at the dumplings carefully and talked to themselves excitedly "wow, so many sweet dumplings!"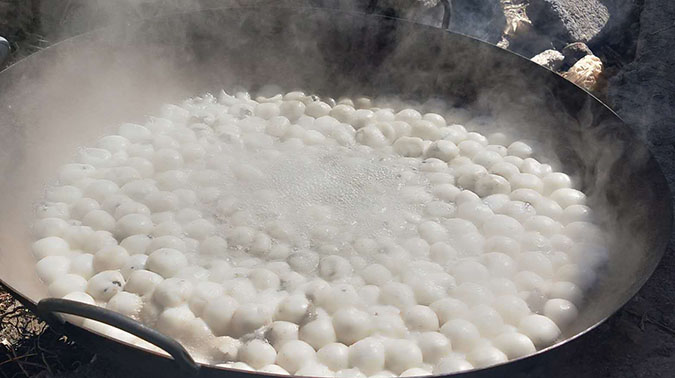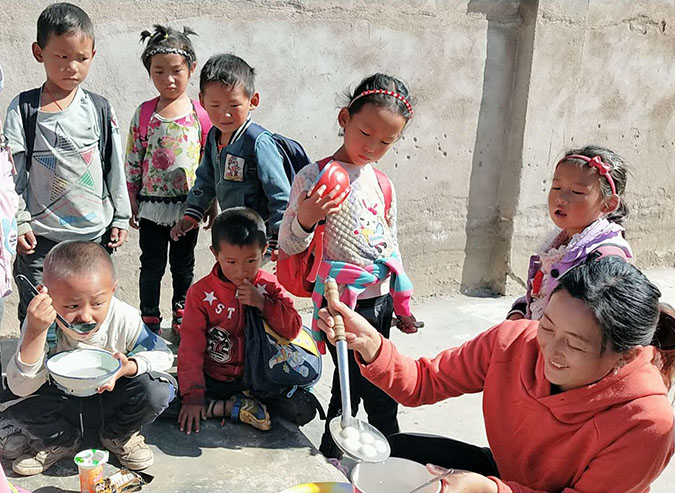 I was concerned that they might get burnt because the dumplings were just cooked. So I told them to blow it and wait for it to cool down before eating. When I was doing this, a girl in the corner attracted my attention.
She did not eat the food while all other kids were busy eating.
I was pondering if she did not like eating sweet dumplings?
Then I saw the little girl feeding a younger child the sweet dumplings with a spoon. She did not start eating until the child was full.
I walked to her asking why she first fed the child?
"He forget to bring his bowl and he is younger, so I should feed him." She responded earnestly.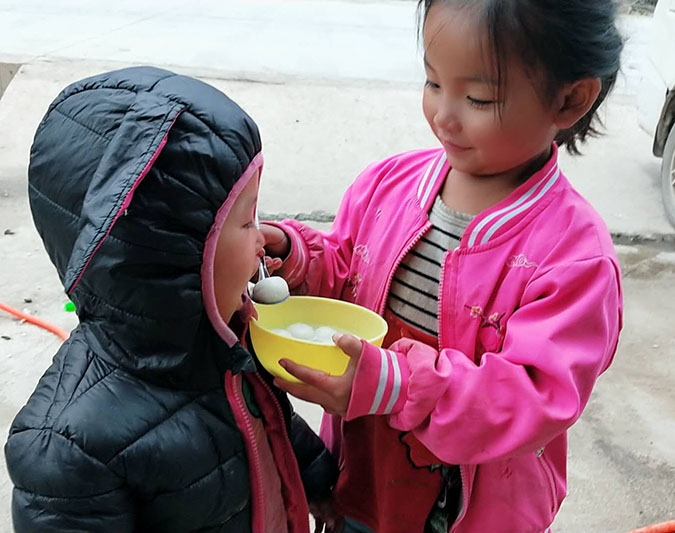 The sweet dumplings were easily seen in our daily life, but the children here could only be able to eat them in festival events. Since the round white sweet dumplings were not so common here, children could not have vivid recollection of them.
I was deeply moved by them through their reaction to the sweet dumplings. It was them who made my life warm as I moved forward.
Project Introduction:
Tackling Childhood Malnutrition: Rural Development for Underserved Yi Community in China is funded by Baxter International Foundation. It aims to improve awareness of health, nutrition and hygiene in communities and schools, introduce new crops and animal species to increase children's nutrition. Help parents to be aware of children's nutrition, education and care needs, and educate children to foster good hygiene habits. In addition, provide a complete and comprehensive theoretical and empirical evidence to help build children's hygiene habits, optimize local Civil Affairs Bureau's child service quality, and assist the township healthcare center to develop a complete child medical care system.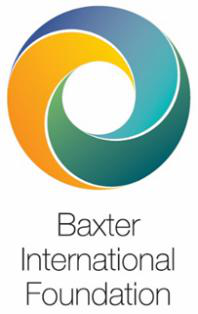 The project is funded by Baxter International Foundation.
The articleonly represents the views of the author and not the views or positions of the foundation.